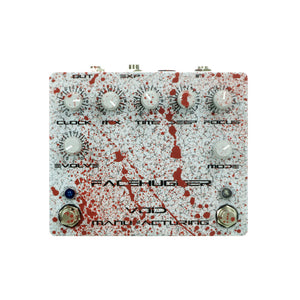 Void Manufacturing
Void Manufacturing Facehugger Multi Mode Modulator Delay
Not all items are stocked at our Boca Raton location. If you're local, please contact us before visiting.
Featuring a latching feedback loop footswitch, 7 modulation/delay/reverb modes and a clock modifier, as well as an expression jack, you wont be caught dead without one hugging your pedal board.
As this is a hand built item, made one at a time no refunds are offered. This item is digital, it requires an isolated and regulated high end power supply.
---
Share